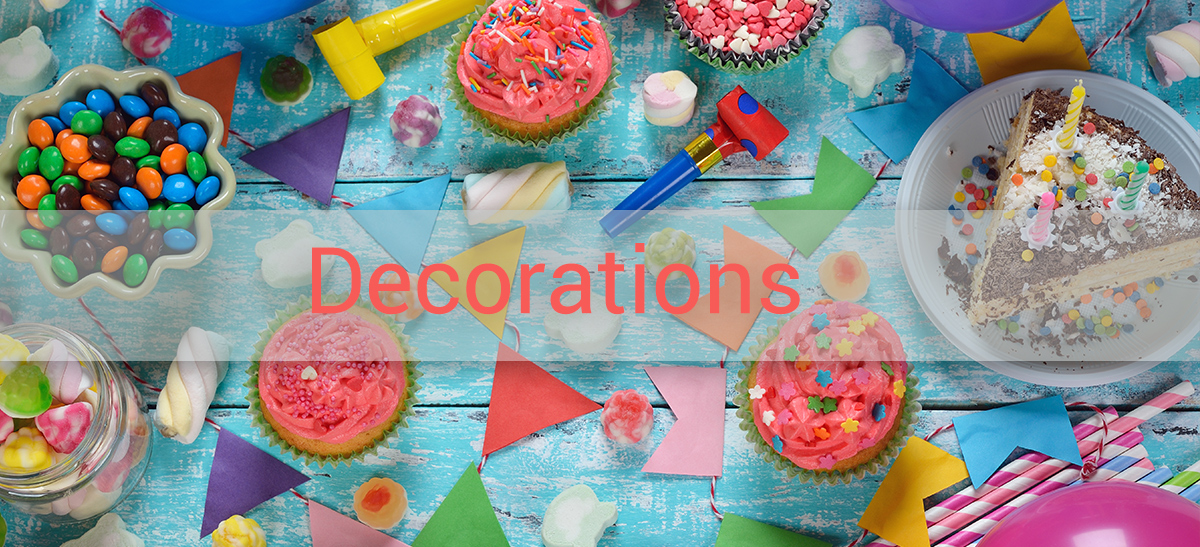 Now decorate your cakes and give it an awesome look to add value to the occasion with our all-inclusive range of lavish cake decorations and enhancements. UK based Cake Cabinet is a renowned name for cake decoration materials. With the wide collection of cake boards & boxes, cases, wraps & cake sticks, toppings, pillars & separators and other edible decoration materials, we assure to serve our clients with the latest designs and style materials; ensure that your creations will nothing short of spectacular.
You can make your occasions perfect with our cake decorations. Whether it is baby showers, birthdays, weddings, Christmas celebration or Halloween – what can be a better way of rejoicing than with a beautifully decorated cake! Enjoy inviting people on different occasions and spread the love. With our heart cake decorations, novelty cake decorations we offer endless possibilities. You have numerous options which allow you to go for the right one suitable for the event. At Cake Cabinet, you find all your cake decorating supplies and decorations at one platform. We offer a variety of candles and cake toppers allow celebrating in a perfect way. For more details and product description, please visit the respective pages having detailed information.
We serve all our clients all over the UK. Wedding cake toppers, birthday cake toppers etc. these are mostly ordered cake decorations having high-quality ingredients, unmatchable style and look. Most of the shops don't offer these toppings, so people face difficulty in finding for occasions. We're proud and happy to provide them to our clients at exceptionally competitive prices. These products are in huge demand so if you have events in coming days then don't wait as sells through very quickly. We are in process to add more designs in this section which will be available for you soon. Best quality, highly briefed and perfect value for money is the TRPs of these toppings.
Fabulous edible sugar toppers, dragees & gems, chocolate transfer sheets, silver & gold leaf, etc. are ready to use, serves as beautiful decorations for your bakes and cakes. It is time-saving in comparison to making sugar paste or fondant artwork. These are referred to cake toppers which can be artistically used for your party beautifications. By placing it in planned positions, you can make a statement. You can also colour coordinate it with your party themes; they would even make as a great return gifts.